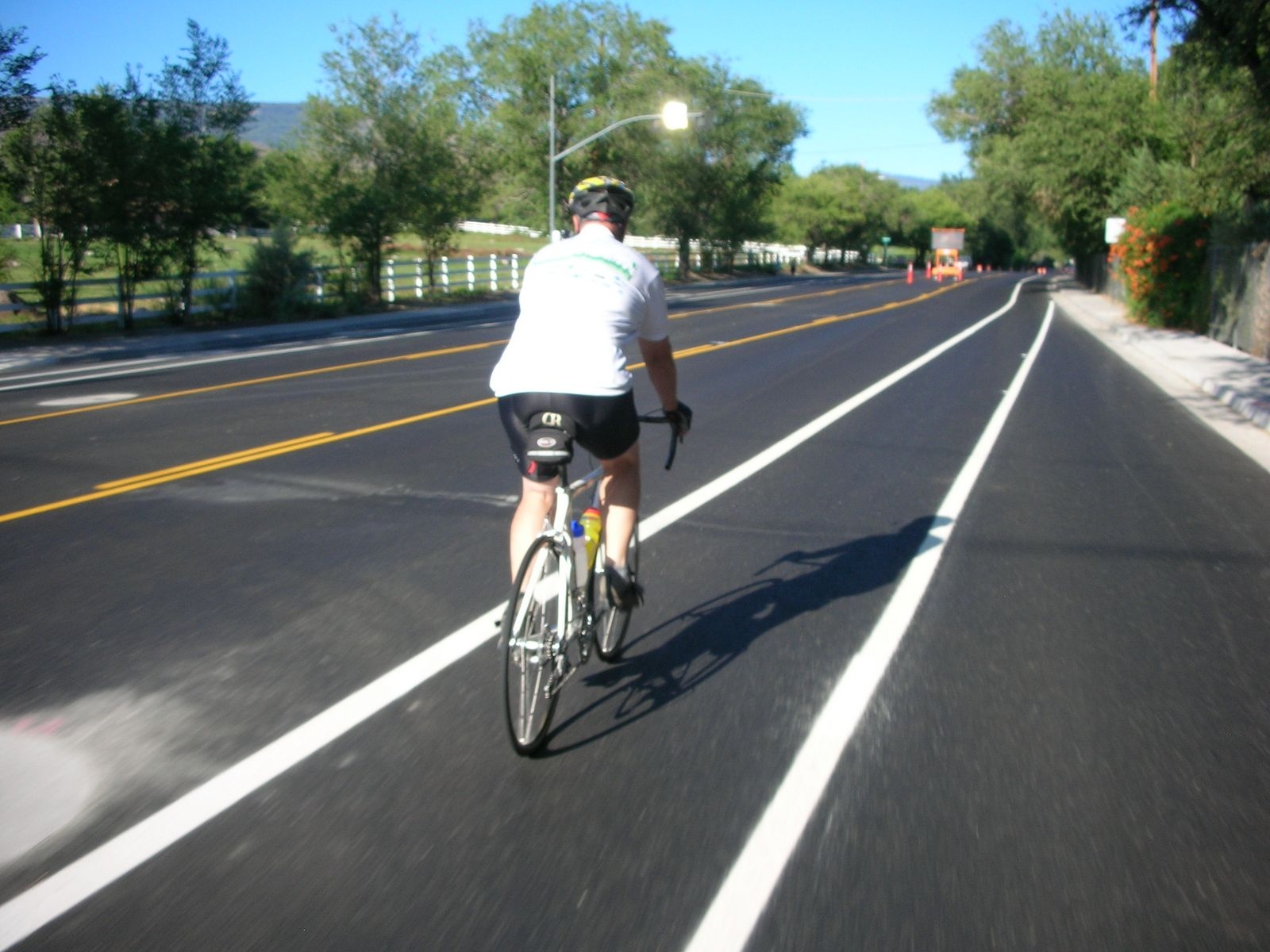 By now we're all aware of the negative effects of smoking on our health. Smoking can lead to emphysema, cardiovascular disease, cancer, and many other health problems. Despite this, statistics show that 19.3% of adult Americans are smokers. Even more sobering statistics show that smoking is the lead cause of preventable death in the US, accounting for one in five of all annual deaths (Source: CDC.gov). When we're so aware of the potential risks, why then, do so many of us still choose to smoke? The most common reason is nicotine addiction, and an inability to quit. Quitting smoking is incredibly difficult, and the majority of smokers will have tried and failed to quit several times. In order to effectively stop smoking it is not enough to simply want it. You must have a plan in place, and you must find an alternative to smoking to keep your cravings at bay. Though it may sound strange, exercise has proven to be one of the most effective ways to quit smoking. Outdoor cycling in Nevada is a fantastic way to exercise, providing you with outdoor scenery, the opportunity to meet fellow cyclers, and quality fresh air. Which is why cycling may just be the best exercise to help you quit.
Set Your Goals
A recent study conducted in Taiwan found that people who exercise are 55% more likely to quit smoking and 43% less likely to relapse back into the habit. If you've been looking for a sign to quit, and a reason to get your old bike out, these statistics are surely it. Before you embark on your quitting journey however, you must set yourself some goals. If you have an achievable target to work towards you are much more likely to stick to a plan and not give up when the going gets tough. Of course the ultimate target is to stop smoking, but it would be unwise to go t-total straight away. Gradually weaning yourself off tobacco using nicotine patches is advisable, and you should consult your doctor about your action plan first.
Set ongoing goals such as: 'In a month's time I will be able to cycle twenty miles and will be down to one nicotine patch a day'. Tying your cycling goals into your goal to quit will provide added motivation to stick to both plans. As well as small ongoing goals you should work towards an ultimate target. Try to find a bike race happening this year somewhere close by and sign up for it. Then set your ultimate goal as either completing the race, or depending on your cycling proficiency, give yourself a target time.
Make a Cycle Plan
Having a concrete cycling schedule is a great tool in helping you to achieve your targets, draw one up and make several copies of it. Put one on your desk at work, on your fridge, in your bedroom; make sure that you are reminded of it every day. So how often should you cycle? Well, the Taiwan study concluded that in order to enjoy a higher chance of quitting, you must exercise at least thirty minutes per day. This is a great place to start. Daily cycling will provide you with a frequent distraction from your cravings, give you the chance to experience outdoor Nevada, and the fresh air will help to clear your mind. If you live close enough to your workplace, why not cycle to and from work? This will cut down the amount of time per day that you are 'passive', and if you usually smoke in your car, will get you out of that habit. As well as short daily cycles, you should also do at least two long-distance cycles per week. Aim to do one mid-week, and one slightly longer cycle on the weekend.
Cycling in Nevada
If you agree that it is important to be able to cycle in your home town Nevada, you may wish to join Nevada Bicycle Coalition's advocacy to improve Nevada roads to make them safer for cyclists. To offer your support for the advocacy simply write an email or letter to the editor of the Reno Gazette Journal, and join cyclists all over Nevada who are lobbying for change. Read our advocacy for more information on how to do your bit. – Jennifer Knight

Terry says – Long ago I smoked and I remember how much I liked it. Or, maybe, that was "couldn't do without it". Then it was no big deal. Doctors endorsed cigarette brands on TV. Now the evidence of how bad it is for your health is so strong that when I see someone smoking, I think "What's wrong with that person?" If you are a cyclist AND a smoker, why?